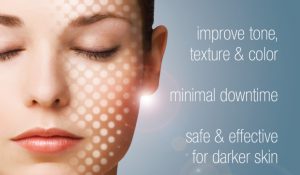 Make Your Skin Like New Again with Laser Therapy in Brampton
Nobody likes the idea of ageing. As we get older, our skin can develop a slew of unsightly blemishes such as lines and wrinkles, sun spots, burst blood cells, skin tags, and more. The good news is that it doesn't have to be this way. At Derma Capital Laser Clinic we are skin specialists; we can remove or improve the appearance of a whole host of skin problems with our laser therapy in Brampton. Whatever your problem, call our clinic today. Following an initial consultation, we'll provide the right treatment to get your skin looking its best again.
Top-Quality Cosmetic Medical Services from Industry Professionals
At Derma Capital Laser Clinic, you'll receive the highest standards of care with modern, state-of-the-art technology. We provide a huge range of services including oxygen facials and photo-facials to remove signs of ageing and bring back healthy looking, rejuvenated skin. An oxygen facial is safe and painless and is the only hydra-dermabrasion process that combines cleaning, exfoliation, extraction, hydration and antioxidant protection at the same time. Photo-rejuvenation can also help to reduce facial redness, brown spots, rosacea, uneven skin tone, scarring, fine lines, diffused redness and facial capillaries.